2012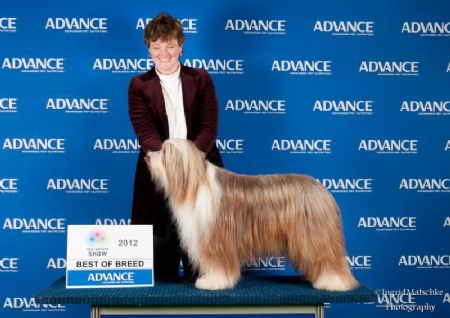 Best of Breed at the Adelaide Royal Show September 2012 was our girl Toriavic How Contrary. At nearly 9 years I am very proud of Pyper.
Photo by Ingrid Matschke Photography
Dec 2012

Proudly Henry (T. Jasn the Rainbow) owned by Elaine Bladon (Mirdath Beardies) was made up to Champion.